Organic-Ally used to be the only website to sell organic cotton hankies and other eco-friendly stuff in the owner's bid to reduce plastic and paper usage and dispense with disposables. Not any more. So I must have been doing something right. This blog was largely about green/sustainability issues, becoming like Mother, being a mother and other issues of current interest. But it is perhaps more introspective now.
Sunday, November 30, 2014
Good News Journal (2) -- extreme dog
OK. This was supposed to be my first heart-warming story, but the Ferguson urgency took over.
http://www.bbc.co.uk/newsbeat/30180472
http://www.dailymail.co.uk/news/article-2847555/He-crawling-parasites-Sportsman-adopted-stray-dog-followed-Ecuadorian-jungle-wait-four-months-reunited-pet-recovers.html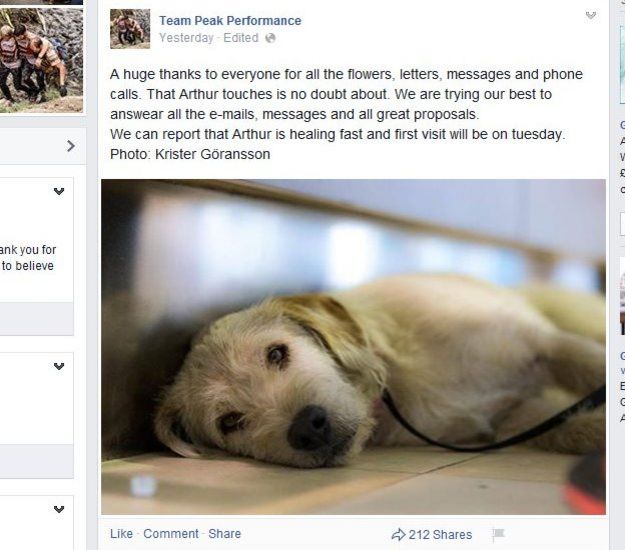 Source:
http://www.bbc.co.uk/newsbeat/30180472